Competition eligibility
The competition is open to all New Zealand-based researchers who are no more than 10 years post-PhD (or other research higher degree) and carrying out research in any science, social science, or humanities discipline.
The competition is also open to postgraduate students who are currently enrolled in a New Zealand university or working at a New Zealand research institute in any science, social science, or humanities discipline.
Career interruptions and periods of part-time employment will be taken into consideration when determining eligibility.
The spirit of this competition is to uncover great science and research stories from the New Zealand ECR and postgraduate community. Please consider whether or not you self-identify as an ECR or postgraduate student before submitting an entry.
Submission requirements
All submissions must be no longer than 180 seconds.
All submissions must be made by individual ECRs, not by teams. Where an ECR is working as part of a team, the emphasis of the video must be on that individual's contribution.
Any eligible ECR or postgraduate student may only submit one video.
Videos submitted in earlier rounds of this video competition cannot be resubmitted.
The submitter of the video must be the copyright owner of all content, or have permission from the creator to use their content. Credit must be provided for any content not owned by the submitter.
The submitter of the video is responsible for ensuring that every person appearing in their video has given their consent.
The submitter is responsible for ensuring that the research that is presented has received ethical approval or been subject to cultural consultation where appropriate.
If the video contains material that may be be disturbing to some audiences, or is suited for a mature audience (for example, depictions or descriptions of various forms of violence, drugs and drug-related issues, or material showing or describing sexual matters) this must disclosed in the title of your video that will be displayed on the website, e.g. (Mature content) or (Content may disturb).
The ECR committee reserves the right to disqualify entries that violate these rules and remove them from the competition website.
Use of submissions
By submitting an entry you are consenting to it being promoted by the Royal Society Te Apārangi ECR Forum across different platforms.
Submissions may be screened at various venues, including the Royal Society Te Apārangi ECR Forum website and school classrooms, as part of the Royal Society's ECR outreach and engagement activities.
Submissions may remain available on thinkable.org after the competition has concluded.
Prizes
A video may only receive one prize. If a video is selected for both the Future Leader Award and People's Choice Award, the People's Choice Award will be reallocated to the video receiving the next highest number of votes.
If two videos are tied for the highest score for the Future Leader Award, or if two videos are tied for the highest number of votes for the People's Choice Award, the winner will be decided by an independent judge appointed by the competition organising committee.
Cash prizes are to be used for personal or professional development, which may include research expenses or travel associated with research or conference attendance.
Winners must submit a written report to the Royal Society Te Apārangi ECR Forum, outlining how the experience of developing their video was useful, what they learnt about communication and engagement, and any opportunities arising from the prize. These reports may be used in providing feedback to competition sponsors.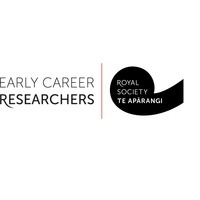 Our Early Career Researcher Forum represents the national voice of New Zealand's ECR community and celebrating their achievements and contributions in the fields of physical, biological and social sciences, as well as the humanities.