You can view the winning entries from last year's video competition here.
If you can't find the information you need in the competition rules, please email any queries to rsnzecrforum@gmail.com with "180 Seconds" in the subject line.
Competition hints from Kate Riegle van West | Future Leader Award winner 2017
Make a script, and storyboard/plan out your shots
You don't need a fancy camera or lots of high tech gear (I shot my video with an iPhone 7), but you DO need a well thought out plan...no amount of editing or special effects will make up for bad planning! Figure out the most important things you want to communicate, and write a script. Then figure out the best way to represent that script through video (e.g. types of shots, composition, etc.). Definitely google something like "basics of video shooting" if you've never made a video before.
Be yourself!
Anyone can conduct research and make a video about it, but no one else can be YOU. Let your personality and your passion for your research shine through. We all have our weird quirks, and being vulnerable enough to let them show and to speak from the heart is really endearing.
Use plain language
This is easier for some topics than others, but that's no excuse! Every idea can be communicated in plain language, even if you have to get a bit creative to do so. As viewers we want to believe in you and your work, but we can't do that if we don't know what the heck you're talking about.
Competition hints from Marian Makkar | People's Choice Award winner 2017
Plan ahead
Before I get into creating a great video submission, it is very important to plan ahead. Don't leave this submission until the last minute but start thinking about the script, the imagery, action or field shots and who can help you through this.
Tell a story
Write up a script. By telling your story clearly and without jargon, anyone will be able to understand the impact your research can have. Don't shy away from telling the audience what your research can do. By reading your script to your family and friends (outside of the field), you can begin to sense whether they understand the value of your research or what words need to change. This can definitely help when talking to non-scientists later on in the future.
Add personality
Once you have come up with an interesting script, start creating a storyboard which will help you think of how the story of your research unfolds. It can grab interest, excitement, be fun, or sad. whatever it is you want to demonstrate in the video, make sure you answer the 'so what' factor and ensure that your voice, photos, different locations and action shots match the content and purpose.
Seek expert help
See if you can draw on expertise in your organisation in designing the storyboard and shooting the video. You may also be able to access higher quality cameras, lighting, and microphones than you have yourself. Alternatively, you might be able to locate an amateur film-maker interested in gaining some experience by working on your project.
Promote Promote Promote!
Once you have filmed your video, edits have been made and voice over matches the actions, it is now time to hit the campaign trail hard. I did quite a fair bit of promotion to gain more votes for my video submission. The best place to start is your own network of friends and family. Encourage them to share the video with their own circle of friends if they are happy to support you. I used my social media networks (Facebook, Twitter, Instagram, Snapchat) and I also used my university's Research Centre and postgraduate offices to help me promote my video amongst the student body. I had regular reminders set up to post/email/contact prospect voters every week and push for votes. I mixed it up by having different images, information about my research and about myself rather than the repetitive "vote for me" request. Once again, you might need the support from a digital guru who can help you through the promotion stage as it does take a lot of time and energy from your day to campaign for your video.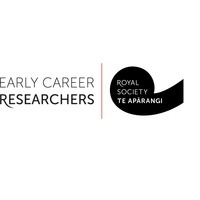 Our Early Career Researcher Forum represents the national voice of New Zealand's ECR community and celebrating their achievements and contributions in the fields of physical, biological and social sciences, as well as the humanities.